REQUEST A BROCHURE
Please fill out quick form below, and we will get out our full color brochure on our beautiful Wyoming Ranch properties.
Have questions? We can answer them! Call Us ... 307-461-9665
Request Form
Our Location
Your contact information is safe and secure and will never be shared.
We will only contact you at your request.
We are located just outside of beautiful Laramie, Wyoming.
Brooks Realty & Advisory Group
3200 Ormsby Road
Casper, Wyoming 82601
Steve Amick - Broker
Representing:
Wild Horse Ranch
Diamond B Ranch
BB Brooks Ranch
Wyoming Ranch Company, LLC
Corporate Office
For Sale By Owner
1981 North Broadway – Suite 415
Walnut Creek, CA. 04596
1-307-461-9665
Mark Spray
Brooks Realty & Advisory Group
Associate Broker
1-307-461-9665
www.bigwyomingland.com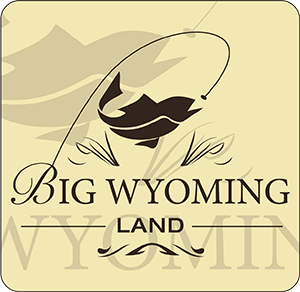 Email:
Office Phone: 307-461-9665
Monday - Friday 8 am - 6 pm
Saturday - Sunday 8 am - 6 pm
Holidays Closed
THERE IS NO BETTER TIME THAN TODAY TO INVEST IN YOUR FUTURE!
With the amazing prices of our Wyoming Ranch Land where they are, and the incredible financing deals we are able to offer, there is NO BETTER time than TODAY to make an investment in your future, and the future of your family. Our Wyoming Ranch Land is an heirloom to be passed down to your future generations!
Disclaimer:
The Property Price and Tax history data displayed is obtained from public records and/or MLS feeds from the local jurisdiction in which the applicable property is located. As bigwyomingland.com cannot guarantee that all public records data is accurate and error-free, it is important that you contact your REALTOR® Agent or Owner directly in order to obtain the most up-to-date information available. To reach the Owner or Seller directly, click the Contact Us link next to the ranch and submit.
Our ranches have never been easier to own. We provide guaranteed, no credit check financing on all of our signature 20 to 120 acre ranches. Each ranch has insured legal access, maintained roads, professionally surveyed and protective covenants.
Wyoming Ranch Company, LLC

Corporate Office
For Sale By Owner
1981 North Broadway – Suite 415
Walnut Creek, CA. 04596